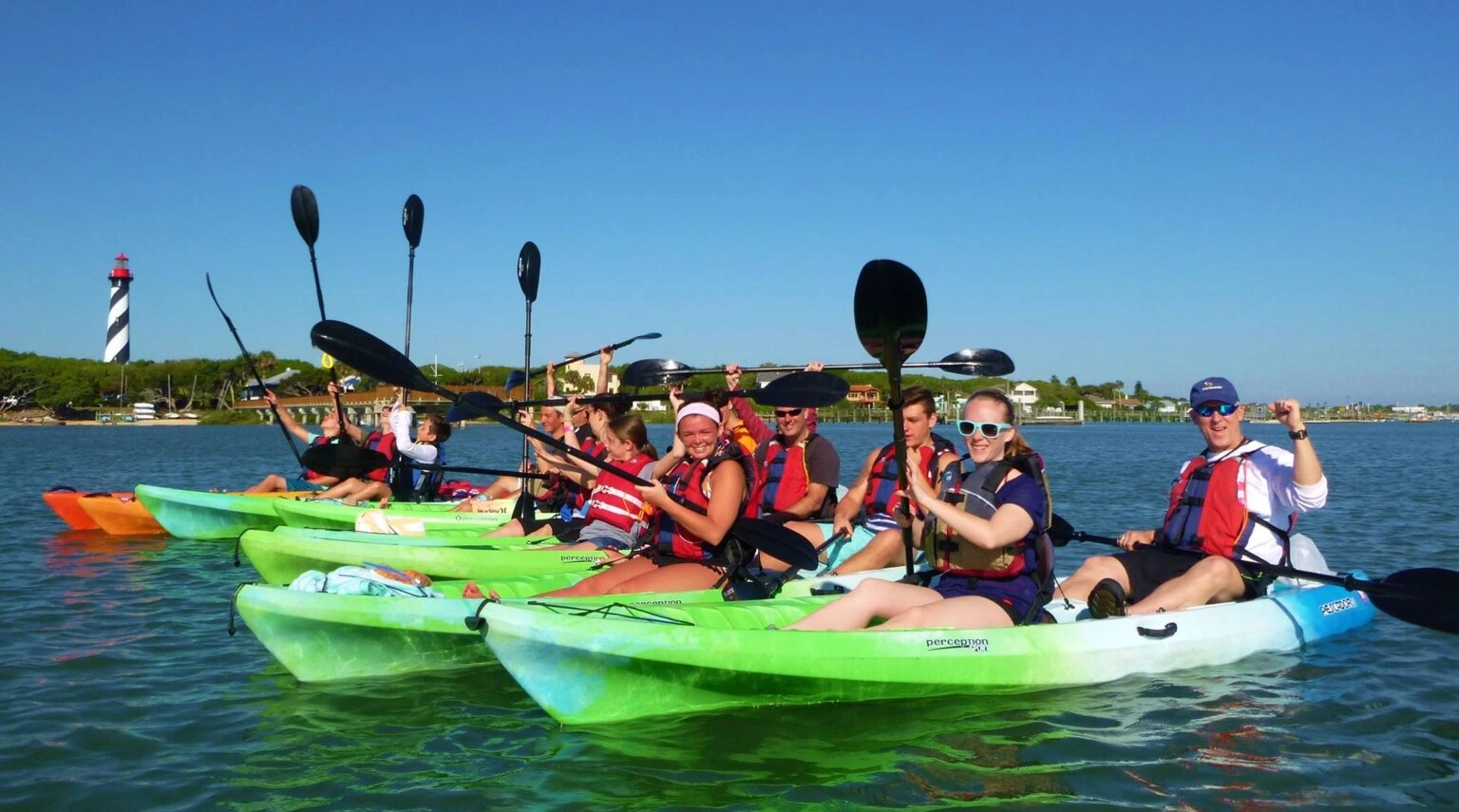 Embark on a family and beginner friendly! adventure perfect for families and beginners! You will enjoy this 2 hour paddle like no other – no prior experience required. Our eco-friendly tour, sets off from the captivating St. Augustine Lighthouse Park and ventures through the picturesque Salt Run. You'll be treated to refreshingly cold water, receive a keepsake Commemorative Polaroid Photo, and be guided by an experienced expert. Rest assured, we uphold the highest safety standards and keep our group sizes intimate for a personalized experience. And here's the best part – our Dolphin Guarantee*! If these magnificent creatures prove elusive during your tour, we'll grant you another trip for free. Don't wait, seize this incredible opportunity today!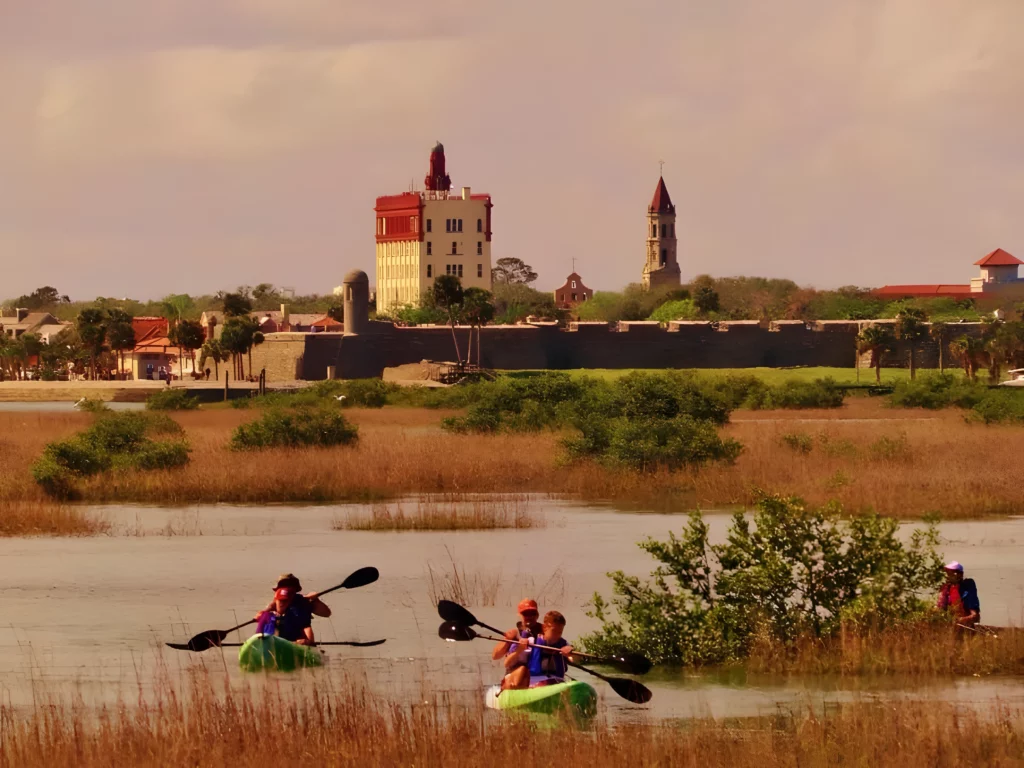 Travel back in time with our downtown bayfront St. Augustine kayaking tour. Indulge in a history & eco experience of extraordinary true stories as you paddle. You'll see the Castillo de San Marcos/Old Fort, Fountain of Youth, the Nombre de Dios Mission and the Great Cross, designating the landing site of the Spanish, along with a break on Bird Island to take in a scenic view of our historic downtown. This is a great way to get off the crowded streets and enjoy the city while learning about its history.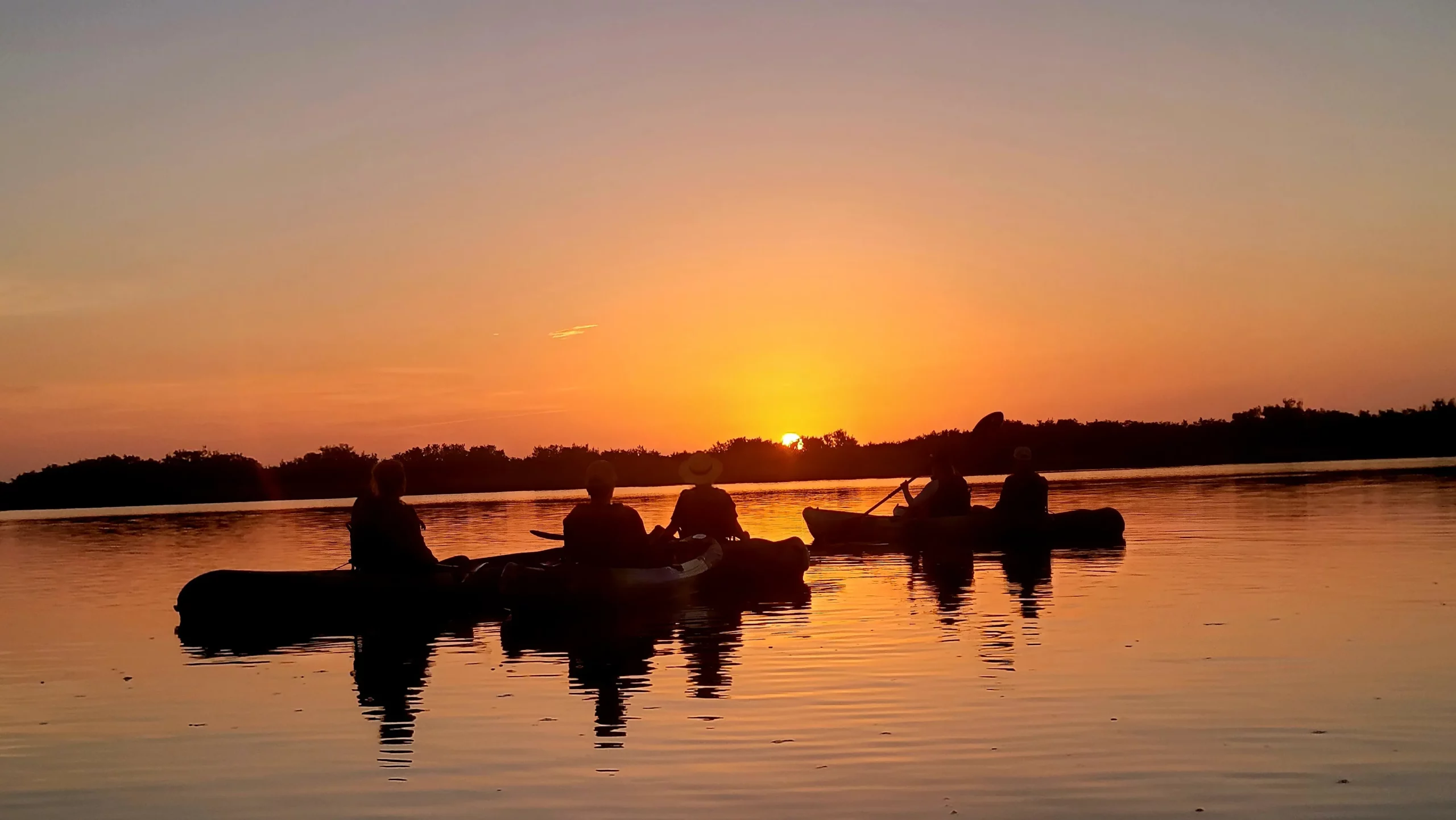 Experience the breathtaking beauty of a St. Augustine sunrise with our guided kayaking tour. As the sun rises above the horizon, you'll be surrounded by a stunning array of colors that will leave you feeling rejuvenated and energized for the rest of your day. Our tour is perfect for everyone, regardless of experience level. Our knowledgeable guides will provide a short and informative tutorial to get you comfortable with kayaking, so you can focus on enjoying the amazing view. As you paddle through the calm waters, your naturalist guide will point out interesting wildlife and share fascinating stories about the area. Don't miss out on this unique opportunity to start your day in a truly unforgettable way.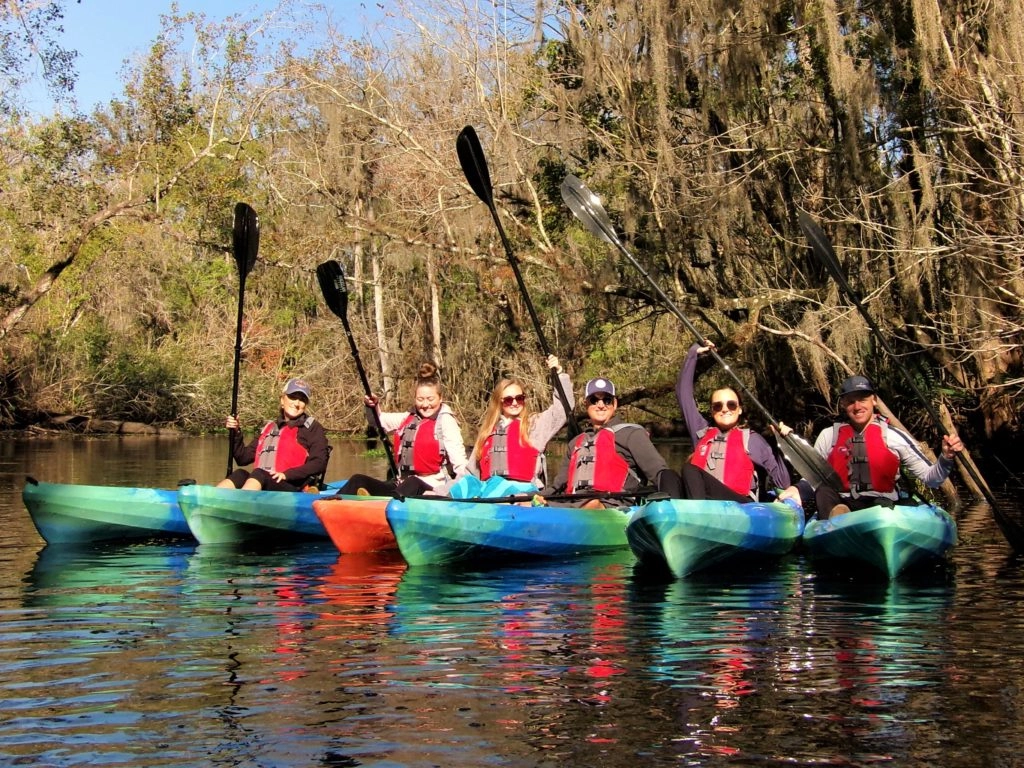 Embark on an exquisite journey back in time through old Florida with our Deep Creek Conservation area kayak tour. Covering 5,374 acres on both sides of State Road 207 near Hastings, this is one of St. Augustine's closest real freshwater kayak tours, just a 20-minute drive from downtown. Our guided tour is perfect for those who want to get off the beaten path and immerse themselves in nature. Please note that there are no facilities at the launch (woods) and no place to get out of your kayak once you're on the creek. This is a group tour with an easy rating, welcoming all skill levels. Join us for a memorable adventure in the heart of Florida's wilderness.